Shock absorber bushing
The shock absorber is used to suppress the shock and the impact from the road surface when the spring rebounds after absorbing the shock. It is widely used in automobiles to accelerate the attenuation of the vibration of the frame and the body to improve the driving comfort of the automobile. When passing through uneven roads, although the shock-absorbing spring can filter the vibration of the road, the spring itself will reciprocate, and the shock absorber is used to suppress the jump of this spring. The performance and quality of the shock absorber also directly affects the driving comfort of the vehicle, which can prevent the vehicle from driving instability or brake nodding.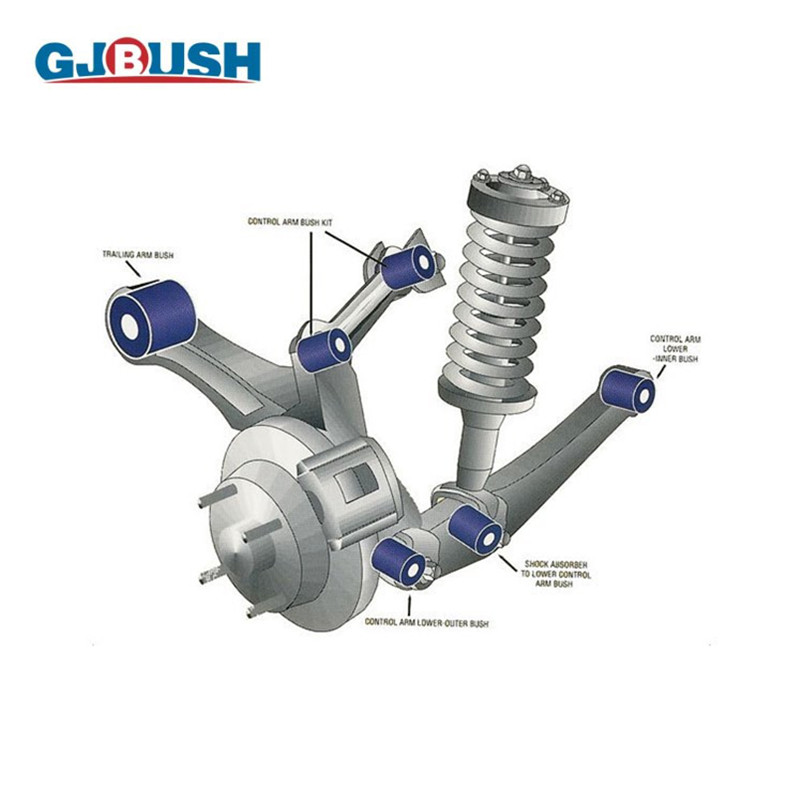 The shock absorber bushing is a component used to connect the shock absorber and the wheel, which can transmit the load generated by the excitation of the road surface and release the degree of freedom of rotation of the shock absorber and the wheel under braking conditions. The existing shock absorber bushing is generally formed by bonding a metal inner tube, a metal outer tube, and rubber through a vulcanization process, and in order to achieve a higher radial rigidity, a shrinkage process is generally required after vulcanization.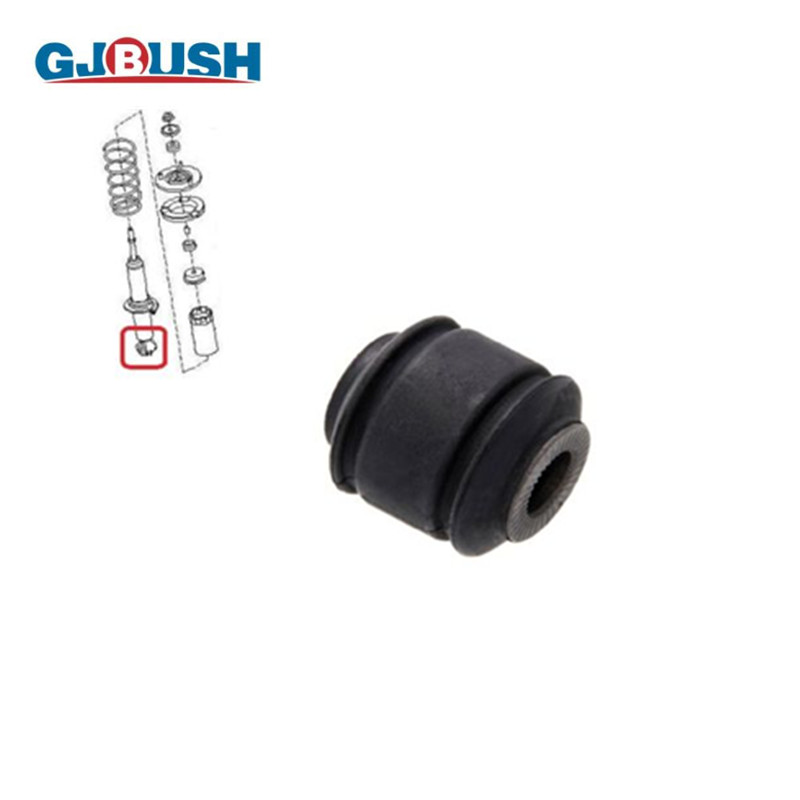 GJ bush is a professional automotive rubber parts manufacturer, we have supplied our rubber bushings to many domestic and overseas OE customers. Waiting for you join us!